Dear Don,
I don't even know where to start. You have transformed our entire yard so wonderfully. I'm at a loss for words to describe the feeling I get inside, every time I walk around our house. The serenity and beauty you have created overwhelms my senses. Working with you and your crew has been such a wonderful pleasure. You're a great guy, and your men are wonderful to be around. I would recommend you any day.
Terri
Rancho Palos Verdes
---
It's so nice to see people that are really passionate about what they do, the results always turn out better. You and your men are the greatest construction crew we've ever seen. This was such a big complex job with so many changes, and you guys just kept going .
always showing up when you said you would, you never had any lame excuses. You and your men are the most patient and positive people to work with. We really could feel how much you all care. We couldn't be happier with the final results, But wanted to mainly compliment you on the pleasantness of the whole construction process.
With much respect, thank you,
Tim P.
Rancho Palos Verdes
---
My wife and I have the hardest time getting inside our house without someone complimenting us on how beautiful our landscape looks, and how it has improved the look of our entire neighborhood this has been going on for months , we just love coming home. The upkeep has been so easy because you installed everything so well.
Gary and Dee
Manhattan Beach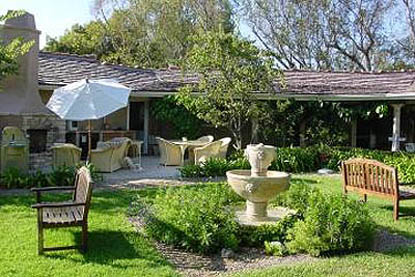 I just wanted to thank you again for all your hard work and dedication to the gardens at Dapplegray. They are all beautiful and beyond what I thought they would be. It's people like you who get involved and make a difference.
Sandra Heitzler
---
Thanks for all your good work -- and willingness to redo things for us! We look forward to working with you again in the future.
Sally Henvey
---
The stone walland rock work you did for us is so incredible.
I can't barely get in my house without someone walking by complimenting me on it. Thank you so much for solving our indoor rustic looking Saltillo tile solution. Even the experienced guys couldn't figure it out. You're a true master.
Todd
Palos Verdes Estates
---
Don ,
When We first purchased our house the landscape was the armpit of Palos Verde's. As you know we live on a very exclusive, expensive street. Our neighbors were so glad a new couple moved in. Obviously hoping we would fix up this neighborhood eyesore. As the old owners let it go so much. I remember asking around if anyone knew a good landscaper in this area. Oddly enough Your Landscape company came highly recommended by 4 totally different people. After talking with you only a few minutes , and seeing your portfolio I knew why. We paid a lot of money for our plan, and spent a lot of time with the architect. But your Ideas and advise made our landscape so much better than the original plan. Your patience ,experience, and knowledge is amazing. You seem like a landscaping encyclopedia ,and you have such an artistic eye, and great solutions. Your guys can do everything, and do them excellent. it's so nice no to have to deal with several different subs. I can't believe how awesome our yard is, And how smoothly the construction went. We now have the nicest Landscape on the street, and get compliments all the time.
---
We got 3 other estimates from other recommended landscapers. They were a joke and didn't even compare with you . They didn't seem to even know what we wanted, or didn't care. Anyhow after getting their estimates , we thought yours would be the highest because you were leagues better. We were surprised you where lower and actually offered more. Since you have finished our landscape I have met and seen dozens of other people your team has worked for and they all love you guys. You are for sure the best landscaper in the area if not the world. I could never thank you enough for all your hard work and kindness.
People like you and your men are rare.
God bless you
Mary C.
Palos Verdes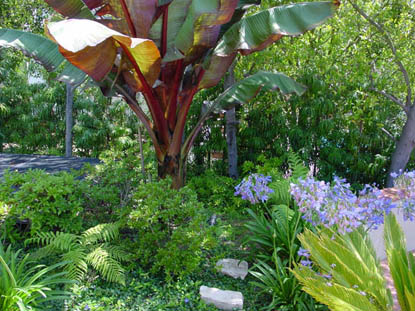 We interviewed and talked to so many designers and landscapers that where highly recommended. But they just couldn't understand the style and vision we where after. When we met you it was like you totally spoke our same language, you really listened and understood exactly the feel we wanted our landscape to give. It is so great , when our friends come over to see their jaws drop. They can't believe how beautiful our house is because of the new landscaping. They don't want to leave -- it's just like paradise.
Dude you rock,
Sandy
Palos Verdes
---
I can't believe your knowledge of plants, how do you remember all of them. And the way you know how each of them will flourish in the areas you put them is incredible. I just love the incredible colors and textures you combine together it creates such a stunning look.
Your foremen and men are so wonderful to work with.
Dee S.
Palos Verdes Estates
---
Our new water feature sounds so nice and the plants, and stonework is incredible. We loved working with your men they are so friendly and courteous
Everything went great your entire team is wonderful. Let us know if you ever need a reference we will always remember your kindness.
T.M.
Palos Verdes Estates
---
I am so happy to say that my house is really finished. As you know, I like to pass on references. They have to be really good though. LaForest Landscaping added the finishing touch to our house and did an excellent job. They were so easy work with too. I really believe in promoting quality work. We have made the mistake too many times before by going with the cheapest price and getting exactly what we paid for.
I give them a five star rating highly recommend.
Rachelle N.
Palos Verdes California
---
Thanks for an outstandingly beautiful job.
Marcus Rancho Palos Verdes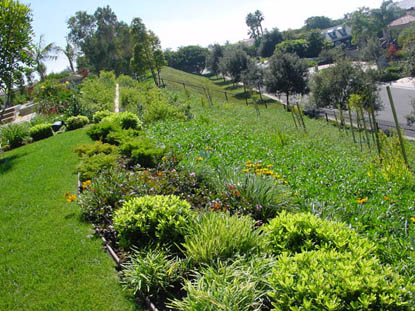 My entire yard is looking great with the new landscaping just to the west is just looking smashing.
Very well done -- we love it!
Carl T.
Rolling Hills
---
You guys did fantastic the yard looks excellent, and even better than anticipated. You can use me as a referral anytime
D. fierce
Palos Verdes Estates
---
Thanks a lot, you came through very just in the nick of time. Everything looks great,
Theresa S
Palos Verdes Estates
---
After many years, we are still getting compliments on her beautiful new landscape In front of our house, and we are so pleased
sincerely yours. Lori
Rancho Palos Verdes
---
Thank you very much for your prompt attention to our sprinkler system. I also wanted to let you know that we couldn't be happier with the job you did on our yards. It makes coming home from work each day, a pleasure. I'm talking about that feeling when you realize that the peaceful looking home your pull up to is yours. The landscaping that you did has made all the difference , everything is still alive and thriving. We both feel that you and your employees take extra care and pride in your work and it shows.
Thank you again
Celeste J.,
Rancho Palos Verdes
---
Thanks for doing great job Don you are an A+ guy, a man of integrity. I only wish the rest of the people I dealt with were like your team. Gary Smith
Palos Verdes Estates
---
Just wanted to pass on an appreciation for the excellent work you and your crew are doing. It looks fantastic, and the boys have really enjoyed watching your guys work. Your team is very kind I can't say Thanks enough
Steve D.
Rolling Hills Estates
---
Thanks for solving our landscape lighting problem in Manhattan Beach. You really came through.
Chuck Chahine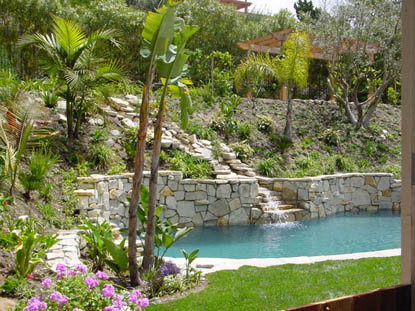 Dear Don,
We are not surprised at all our yard won. Congratulations to you for winning the landscape award. You did a wonderful job and deserved the win. And thank you for the very generous gift certificate to Admiral Risty's. It's one of our favorite places to eat. We can't wait to share it with someone. God bless all of your team. You sure came through.
Charlotte M.
Rolling Hills
---
We really appreciate not only the finished product (which looks great!) but also they way you did the job: You were there when you said you'd be, and finished on time --- a rarity among contractors.
Brian & Deanne Campbell
Rolling Hills Estates
---
On behalf of the volunteer Center South Bay Harbor Long Beach and LAPD Harbor Division. Thank you for all you've done to support building the living 911 Memorial to those who lost their lives on 9/11 and to their families who live with that loss each day. It is hard to imagine that anyone could be so generous with his time talent and financial support. There are wildest dreams did we ever imagine one would do so much. You are remarkable a behalf of our art and myself. Thank you. Thank you.
Thank you. Sincerely,
Maryanne Cyphers
---
Don,
This is simply a quick note to extend our congratulations on the several awards you received during the CLCA Landscape award celebration at the LA Arboretum. I was quite impressed with the slideshow presentation of your teams work, and the overwhelming recognition your company received by the Association. You guys blow the competition out of the water. It's nice to know there are people as talented as you still around in this day and age You and the rest of the LA Forest team must be very proud of the company's achievements.
Congratulations
Clint G.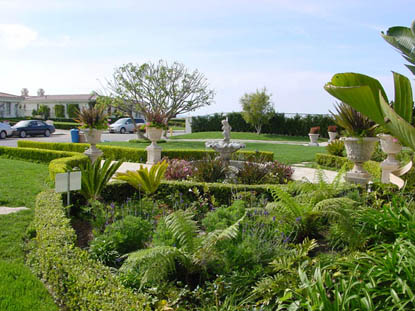 Don, thanks so much for a great job!
M.Gillis
Palos Verdes
---
We all appreciate your efforts to continually beautify the wonderful Estates in Rancho Palos Verdes surrounding the golf course. You're a true artist and a good businessman, with much respect
Donald J. T.
Rancho Palos Verdes
---
Thank you for the tremendous landscaping project you completed for our residence. It was a pleasure to deal with someone of your professionalism, artistic vision ,and practicality. We especially appreciated that you delivered on all of your promises. We are delighted with our new inner courtyard and love our new landscape in our backyard. The lighting system looks incredible in the evening, it really brings us a sense of tranquility Once again, thank you for everything and please do not hesitate to use us as reference. Your men were so nice and polite.
Larry and Heidi
---
Dear Don,
You are a man of integrity. You actually do what you say which is very rare in our culture today. Thank you so much for the many jobs you thought out and helped us to revive in a practical yet beautiful way. Curb appeal always helps a house sell quicker and better
You're awesome,
Rob B.
Rancho Palos Verdes
---
Thank you so much for coming through on our project. You transformed this entire estate in just a few weeks. I highly recommend you. I believe it made a big impression on our quick sale.
Misty R.
Palos Verdes Estates


---
I just wanted to let you know that the yard is beautiful, and we both appreciate all the hard work, given the complexity of the construction. I think the project went extremely well he been so fair about the entire project. If you ever need to have a potential customer talk to us. We would welcome it if they did actually see the work would welcome them to the house to show it off. We are so proud of what you've done to transform our yard into the beauty you've achieved. Thank you very much,
Keith
---
Thank you so much for your generous donation to the save our teachers now campaign to the Peninsula education foundation. We know, your donation will go to help all the children in our community receive a high-quality education that this area has a reputation for .
Cheryl Ward
P.E.F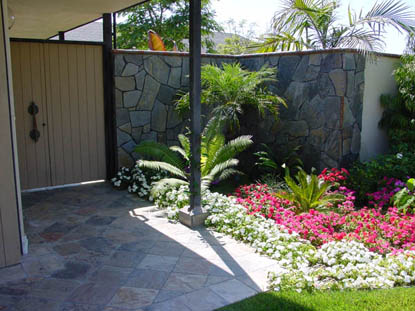 The landscaping is coming along beautifully. The flowers are blooming so nicely. I just love our garden. Thank you so much for patiently walking us through all our fears of not knowing exactly what one could do. The outcome is greater than I could've imagined. Thank you.
Sue M.
Palos Verdes Estates
---
Thank you for your membership in the Palos Verdes Peninsula Chamber of Commerce. Your continued support of the Chambers appreciated.
Sincerely,
K. Finer
---
My wife and I would like to thank you so much for your extra efforts up above and beyond the call of duty to diagnose and solve our drainage problem. We have lived with it for several years, and you're the only one that could figure out how to fix it. Thanks again,
B. Patton
Rancho Palos Verdes
---
You've done a wonderful job. We can't say enough about how good you were a nice your men are. I love our yard!
Honeycutt
Palos Verdes Estates
---
Don,
You're a wonderful man and your crew are so nice and good at what they do. It has been a pleasure working with you on so many jobs throughout the years. Your insight has been truly helpful in bringing our designs from paper down to the dirt. With much respect,
Designer Julie Heinshiemer
Rolling Hills
---
Don,
Thanks so much for helping me out with my clients.
Ed Beall,
Architect
Palos Verdes
---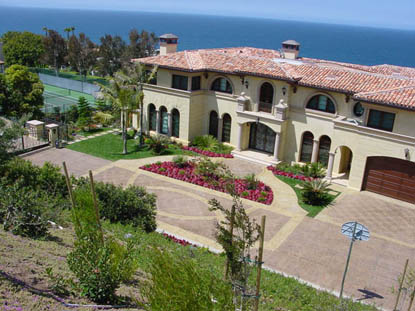 A few years back we did a job for a client who said we really went up and a above the call of duty on his job. He was so excited he thanked me immensely for the job we did for him. He also sent us this article, saying it reminded him of our dedication to doing his job right.
The Hole in the Boat
A man was called to the beach to paint a small boat. He brought along his paint and brushes and begin to work as he was painting he realized there was a leak. So decided to mend it and then finish up the paint job. that day he collected his wages and went his way. The next day, the painter was surprised to see the owner of the boat pay him a visit with yet another check in hand. "You've already paid me for painting the boat" said the painter. "But this is not for the paint" said the boat owner. "It is for mending the leak." "But that was such a small thing that I did not even want to charge you for it" said the painter. "Surely you're not paying me this huge amount for such a small thing." "It is no small thing" said the boat owner. "When I asked you to paint the boat, I forgot to mention for you to fix the leak. When the paint dried my son and daughter decided to take the boat into the water and go fishing. When I saw the boat was gone I became frantic and feared that they would surely drown. Imagine the relief and joy when I saw them rowing back to shore. Your little unsolicited deed has saved our family, and that's worth far more than I can possibly repay."
It's worth remembering that the smallest of good deeds can make a big difference. Our lives and our relationships with others are not shaped so much by grand gestures as they are by seemingly small deeds and details. It doesn't take all that much to bring a smile to somebody's face or to offer words of encouragement. Sometimes in the smallest of acts we end up having the greatest impact. You never know just how important they turn out to be, just asked the gratified boat owner.